The Hill may be compensated and/or receive an affiliate commission if you buy through our links
For the past few months, the CDC (Center for Disease Control and Prevention) has stressed the importance of wearing protective face coverings to help slow the spread of COVID-19. Wearing a mask has become a partisan issue, but until the experts recommend differently, it remains highly advantageous to continue wearing face masks, bandanas, and other forms of PPE, even if some politicians may suggest otherwise.
Those looking for alternatives to disposable designs, or wanting to upgrade their current reusable face coverings, are in luck: There are plenty of non-medical mask options on sale right now, including all 19 options we've rounded up below.
Each can help protect you from spreading particles to others. Better yet, all of them cost a fraction of their original price. Consider it wins all around.
VOTE Masks, now on sale for $19.99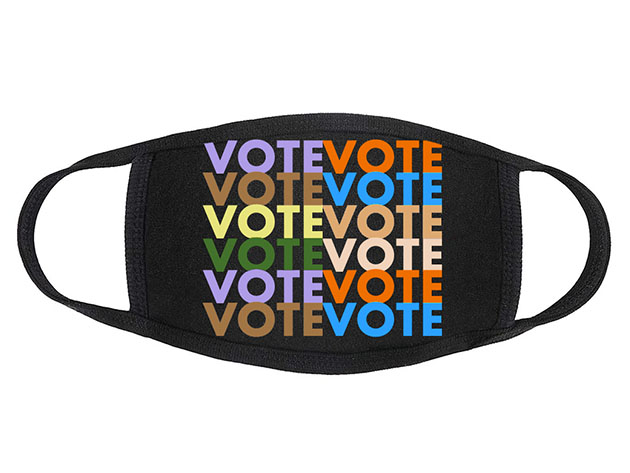 This face mask doesn't just allow you to stay safe when in public spaces; it also serves as a gentle reminder to get out and vote in the coming weeks. Plus for every mask that is purchased, $2 is donated to We All Vote, a non-profit, nonpartisan organization dedicated to increasing voter registration.
Face Mask Bandana (2-Pack), now on sale for $17.99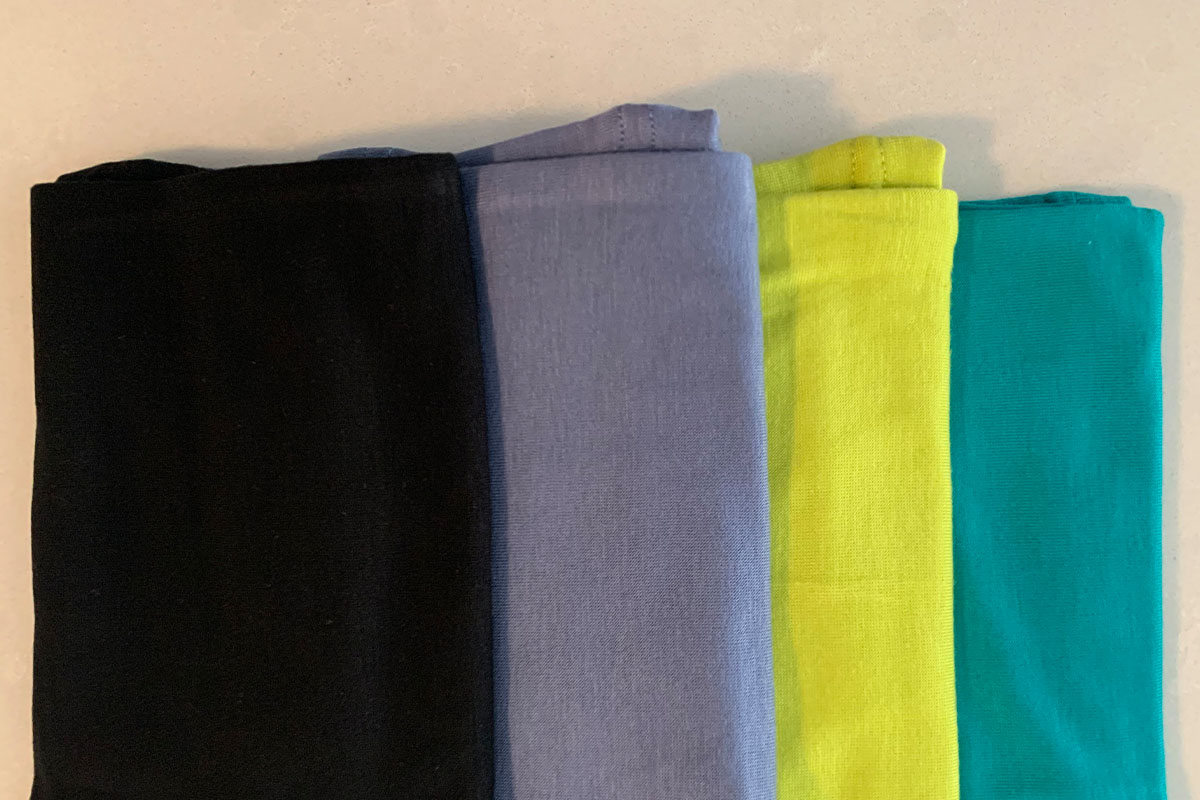 The double layer of this face mask bandana helps protect against dust, smoke, and other particles. And thanks to its soft-to-the-touch viscose material, the mask is also comfortable and breathable when you're sporting it for hours on end.
Masks2Heroes Mask with PM2.5 Filter (2-Pack), now on sale for $25.99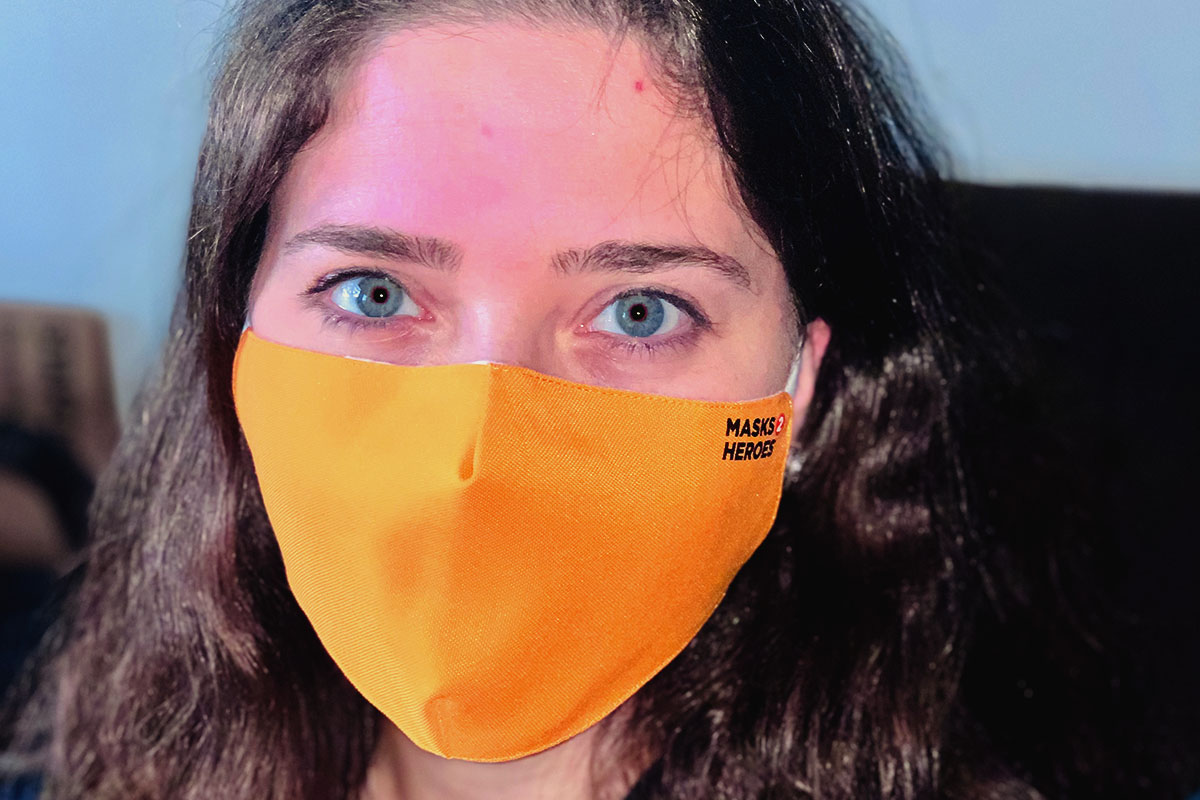 Now 43% off its retail price, the Masks2Heroes Mask features an embedded nose wire that can help the design fit snugly around your face. There's no slipping, sliding, and constant re-adjusting here. Grab your 2-pack now.
Reusable Face Masks: 2-Pack, now on sale for $12.99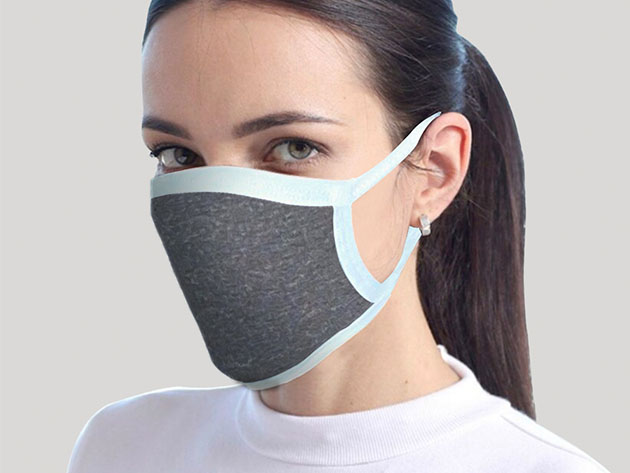 Deal alert! This two-pack of CDC-compliant, machine-washable face masks, made out of premium cotton, is now on sale for a budget-friendly $12.99.
Hawaiian 4-Layer Face Masks: 4-Pack, now on sale for $34.99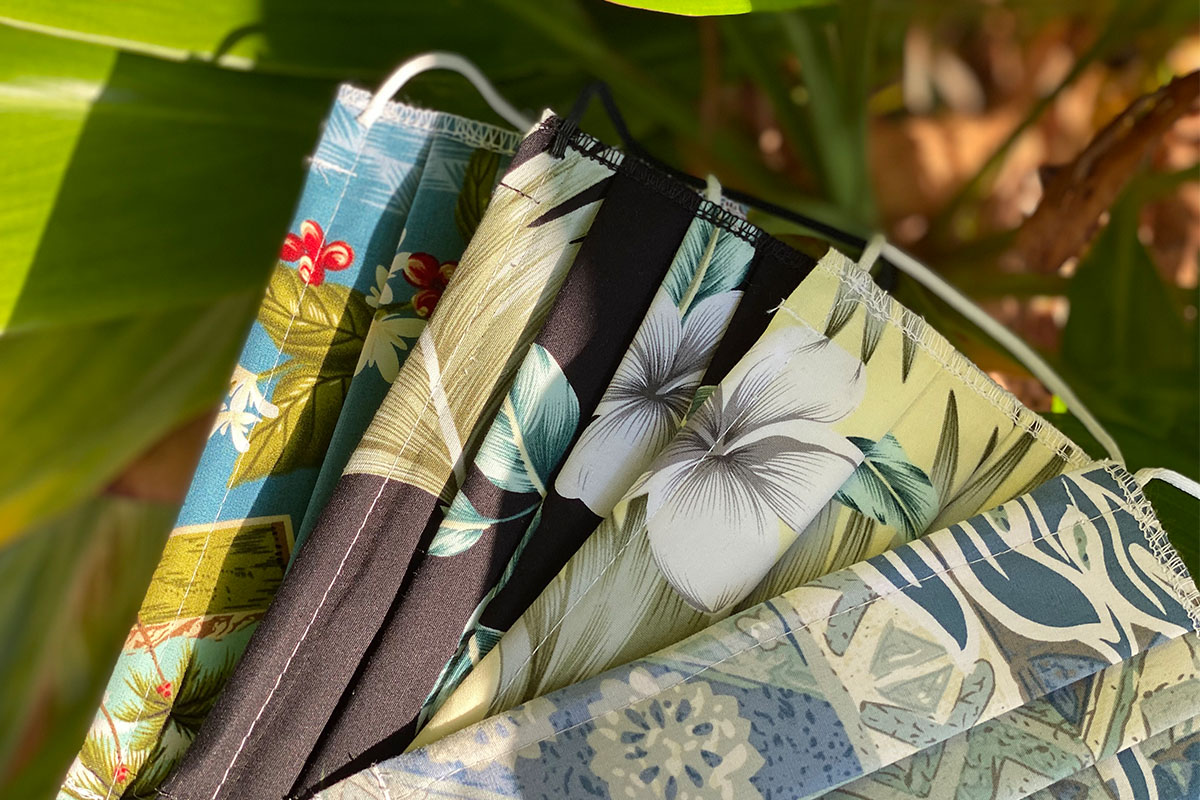 Your dreams of a Polynesian vacation may be on hold for now, but you can still get a taste of the islands with this four-pack of graphic cloth face masks, now 40% off.
Cotton Face Masks with Fun Prints: 4-Pack, now on sale for $14.99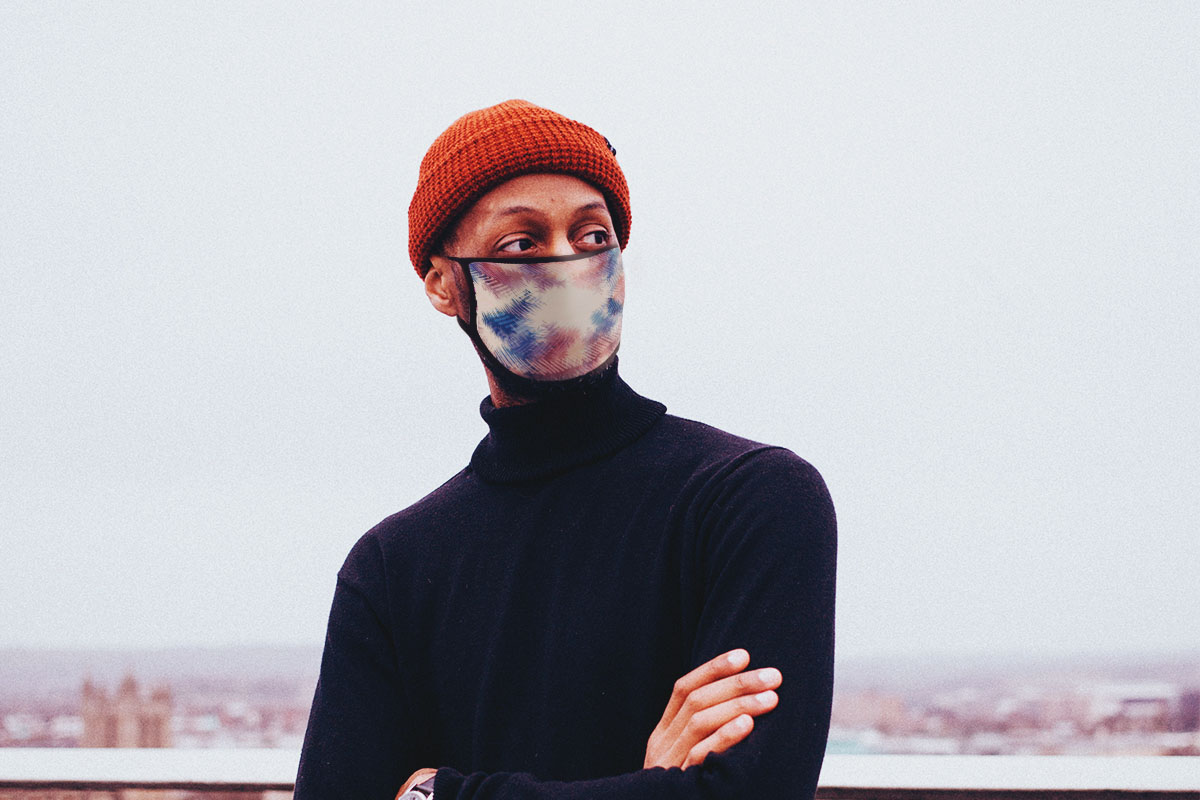 We'll likely need to wear face masks on a daily basis for a while longer, so you might as well embrace it as a fashionable accessory. This pack of printed masks is a bold alternative to the disposable options you're currently wearing.
Masksup Reusable Face Masks (2-Pack), now on sale for $24.99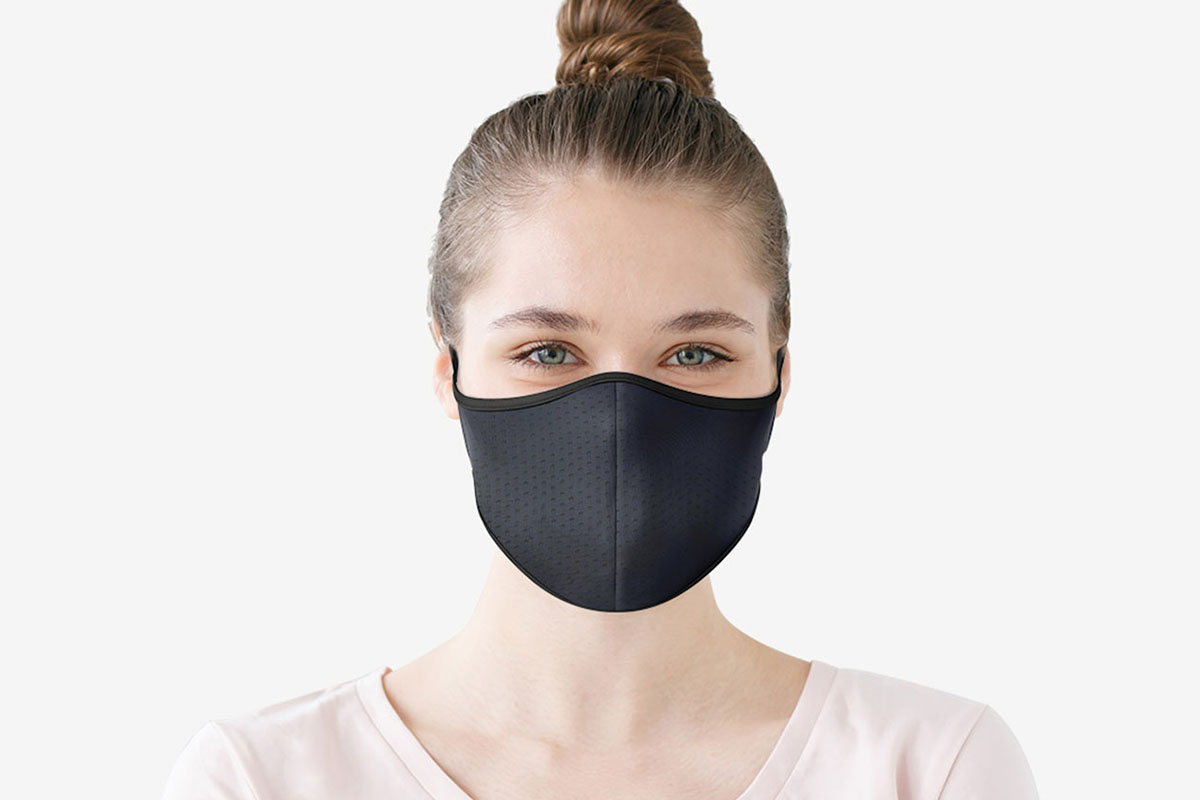 Masksup's reusable face masks are tested and certified as FFP2, boast a 94% prevention of particles, and can be re-worn up to 60 times. The fact that it comes in 16 different hues and patterns is just the icing on the cake.
STOGO Antimicrobial Masks: 2-Pack, now $29.99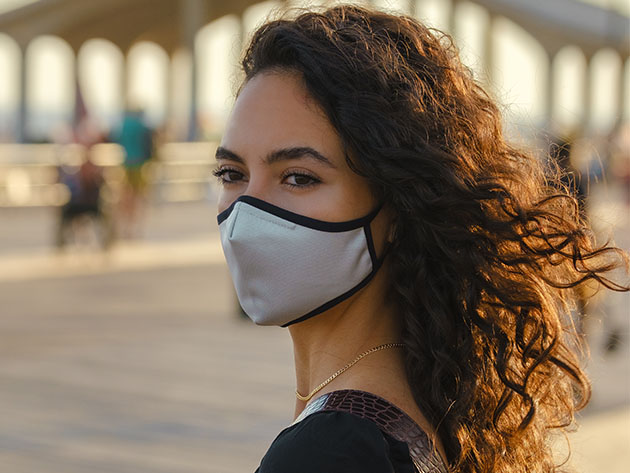 If you're conscious about the products you buy and their relationship to the environment, the STOGO Antimicrobial Masks will be right up your alley. Each are constructed from REPREVE material, which is a type of recycled fabric made from PET plastic bottles.
Sequin Face Mask, now on sale for $20.99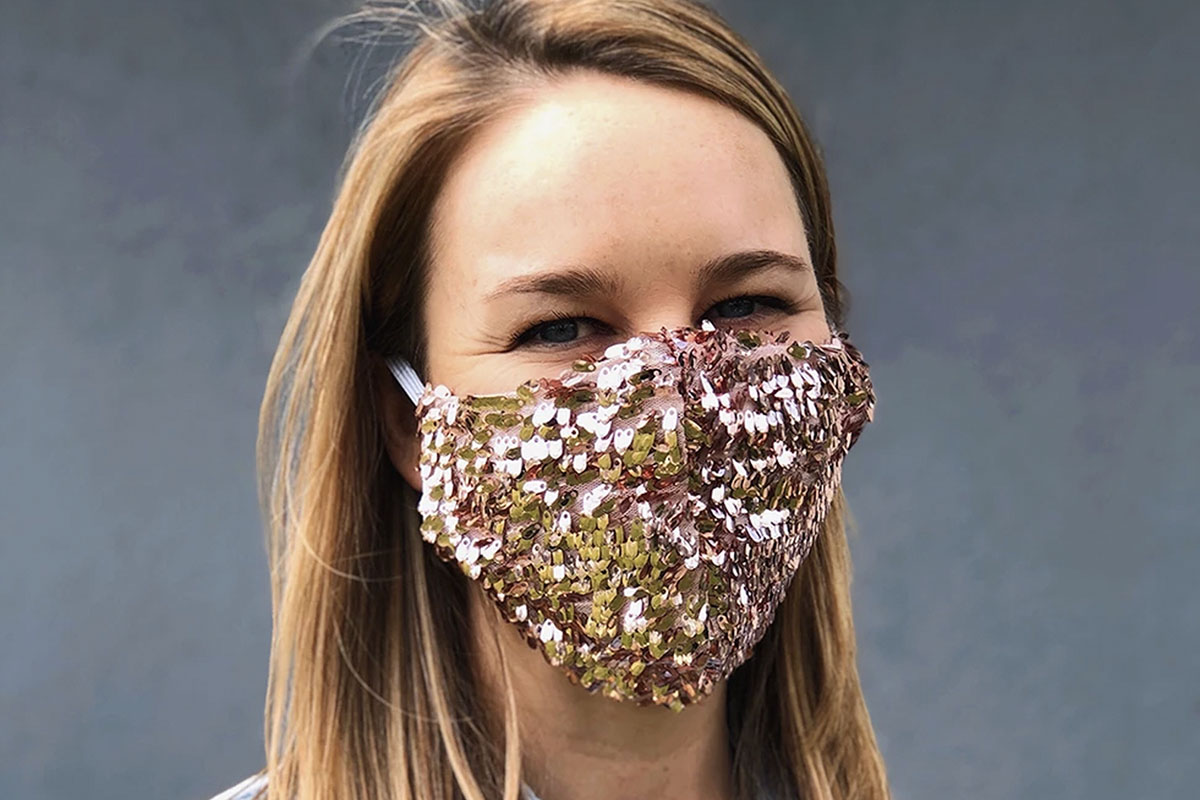 Feeling fancy? This sequin face mask fits the mood. It's crafted with sparkly embellishments on its exterior and buttery soft knit fabric on its interior to ensure you don't just look good but feel good, too.
Silverplus®Tech Washable Cloth Face Mask: 3-Pack, now on sale for $27.99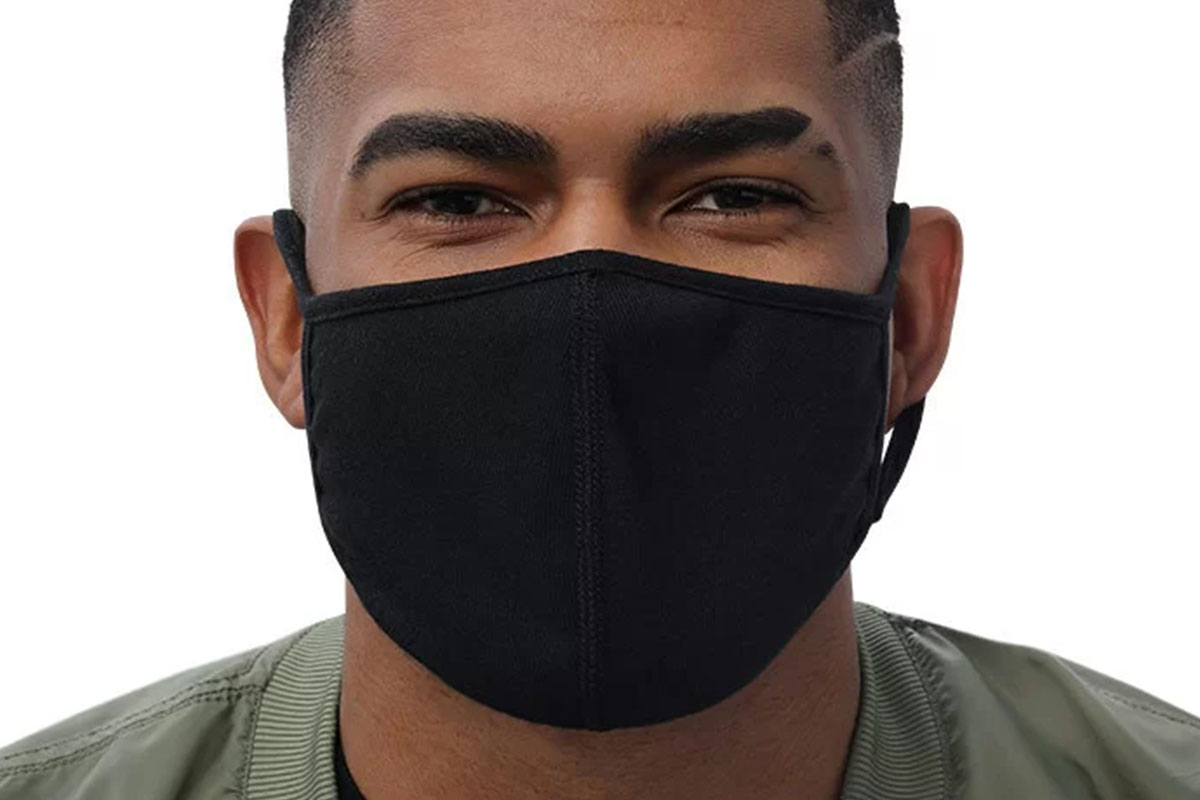 Designed with its signature Silverplus technology, this washable cloth face mask was crafted with fabric that prevents the growth of bacteria, unpleasant odors, discoloration, staining and deterioration over time. Simply put, you'll be able to get great use out of this three-pack of masks, which is now on sale for 29% off.
Washable Protective Cotton Face Masks: 2-Pack, now on sale for $12.99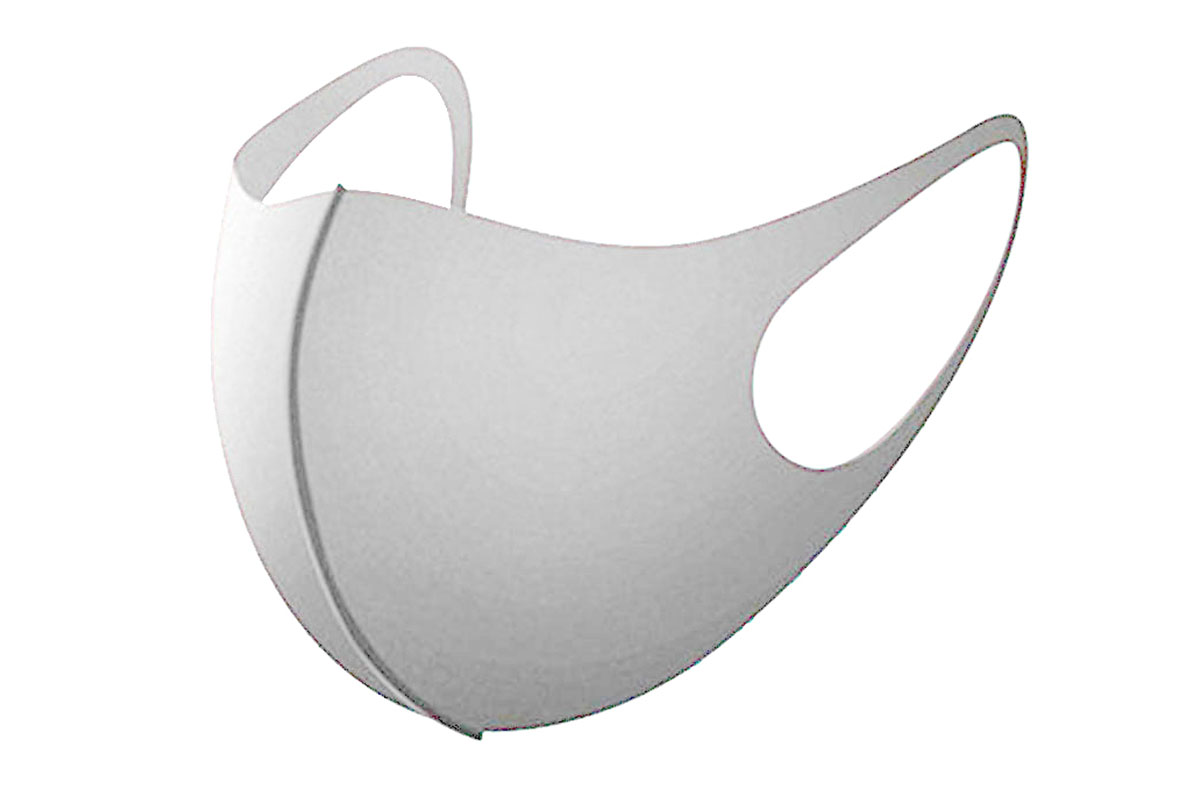 You don't need all the bells and whistles when it comes to a face mask. All you're looking for is a protective design that doesn't cost too much money. Well, you're in luck: A two-pack of the Washable Protective Cotton Face Mask is currently on sale for $12.99.
Electric Respirator LED Fan Mask, now on sale for $49.99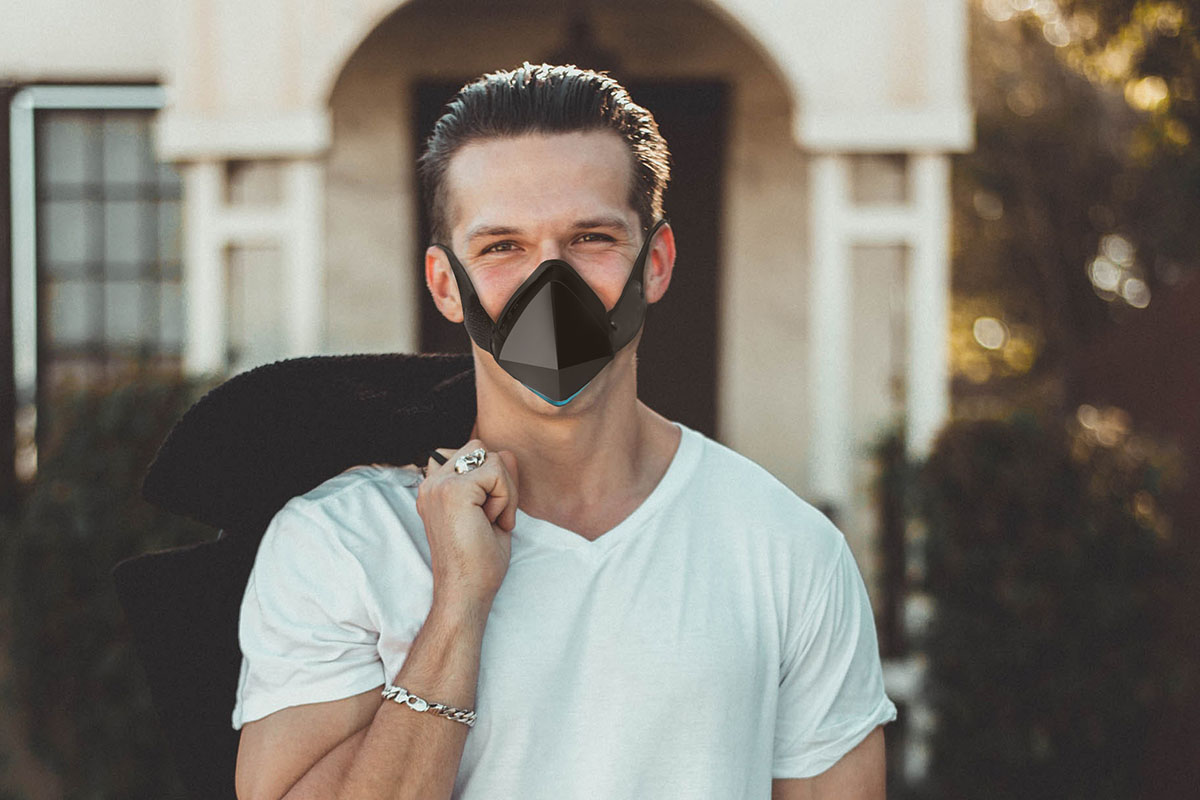 For those who want to go the better safe than sorry route and invest in a design that goes above and beyond when it comes to filtering out airborne particles, the Electric Respirator LED Fan Mask fits the bill. It comes with a four-layer filtration system, including a HEPA filter, which can shield you from airborne particles and bacteria, as well as a two-speed fan motor that promotes airflow so that moisture doesn't build up as you're wearing the mask.
Two-Ply "Wear A Mask Save A Life" Face Masks: 2-Pack, now on sale for $17.99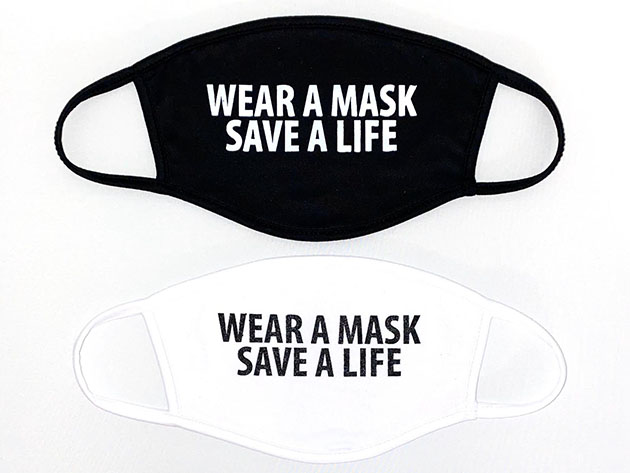 Why wear an ordinary face mask when you can wear a face mask that doubles as a public service announcement? This two-layer option, which is finished with the message "Wear a Mask Save a Life," is now on sale for 40% off.
Chambray Cloth Mask, now on sale for $18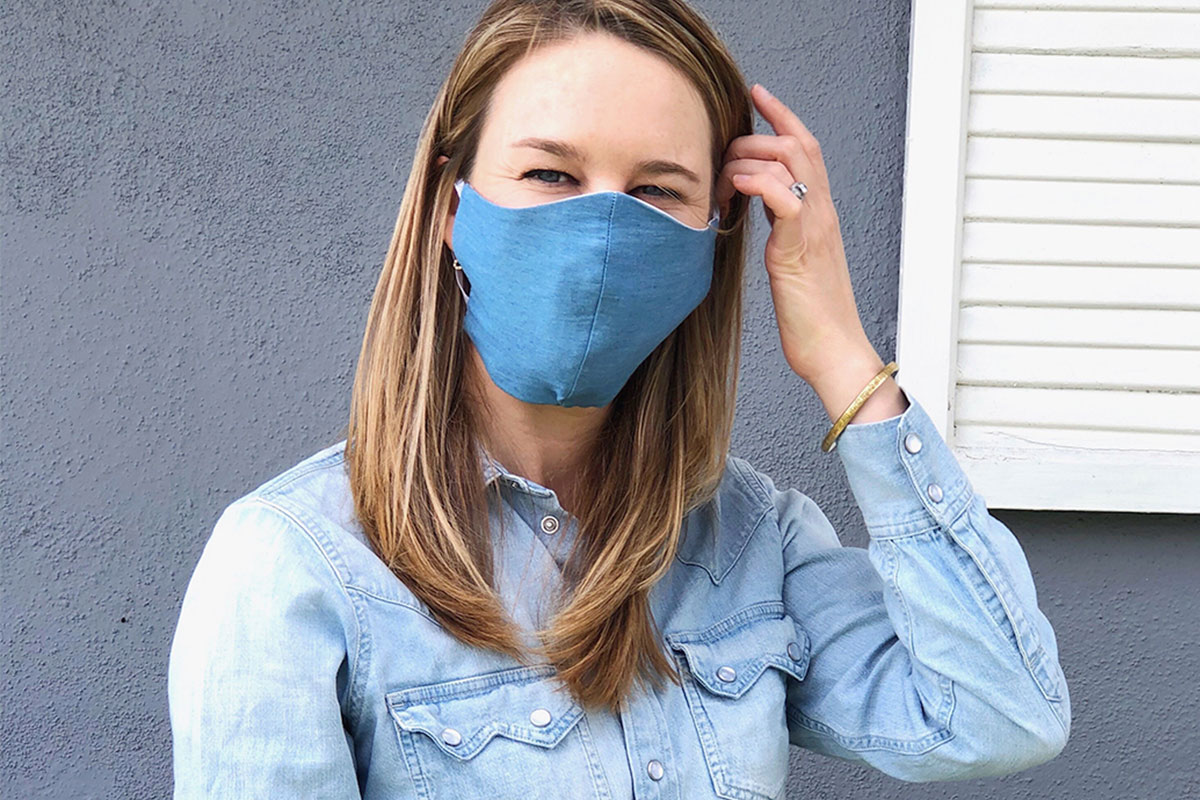 Chambray cotton is best known for its soft, plush texture. And now you can reap the benefits of this cozy fabric in a face mask with this newly marked down design.
Non-Medical Fabric Face Masks: 3-Pack, now on sale for $18.99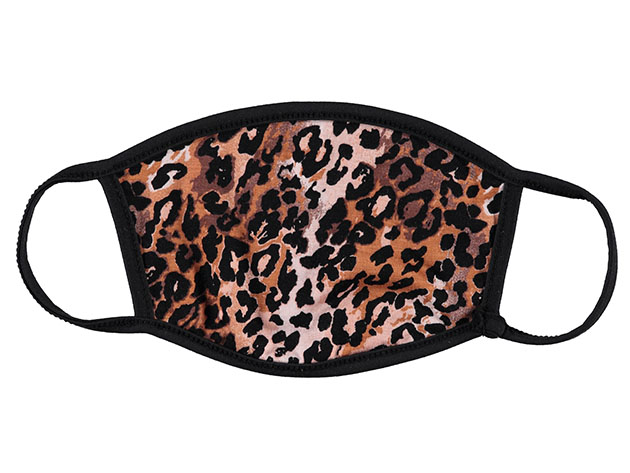 Another cool PPE option that tops our list is these Non-Medical Fabric Face Masks, which come in four distinctly funky patterns, including camouflage, leopard print, graphic stars and an evil eye, for you to choose from.
Active Masks: 3-Pack, now on sale for $22.99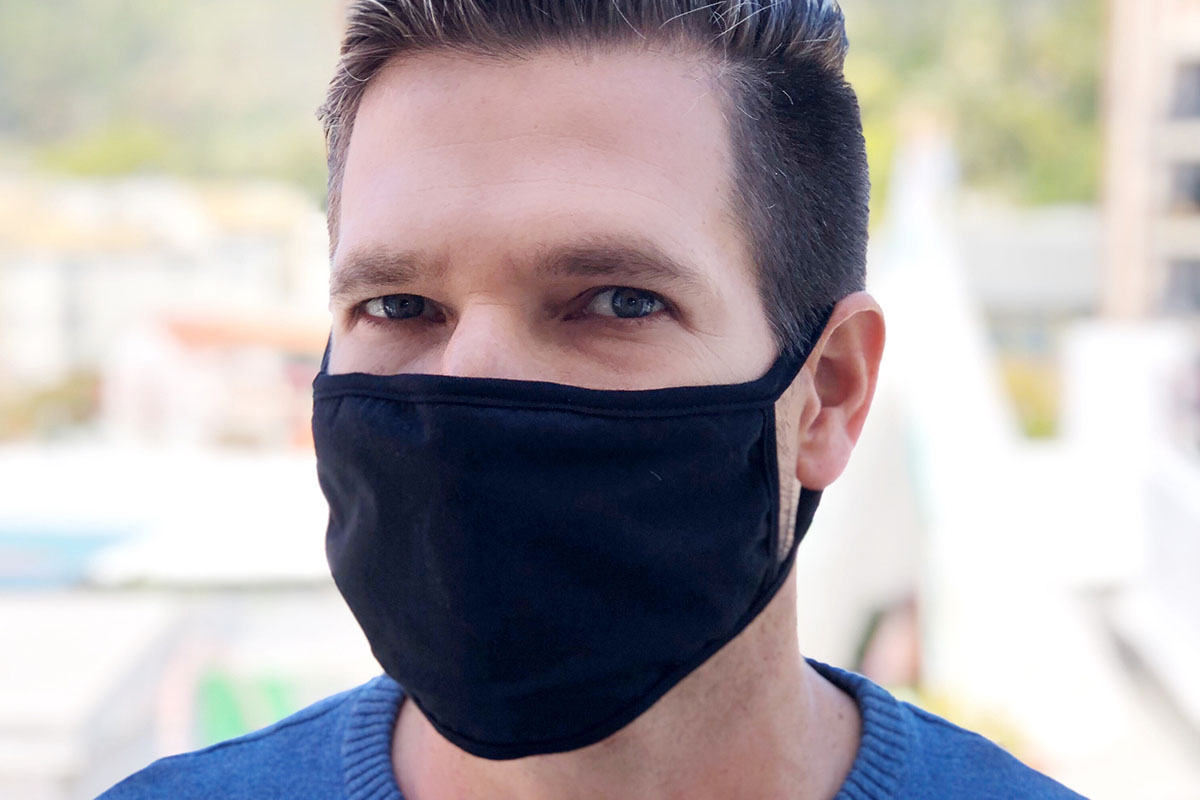 While all the face masks on our list help protect you, many of them aren't suitable for rigorous activity. That isn't the case with these Active Masks, which are made features a double-layer of cotton that remains breathable even when you're running, hiking or biking.
For those communicating with the hearing impaired, a clear face mask allows you to stay protected, while simultaneously ensuring that others can still read your lips. And right now a two-pack of these Face Masks with Clear Windows is on sale for 57% off.